Can you tell us a bit about your village or town?
Allhallows is a village situated in North Kent and comes under Medway Unitary Authority. The village has c.700 homes, but includes a small Haven Holiday site that faces the Thames estuary. There are two historic buildings of note in the village (All Saints Church, built c.1,000 years ago; and Slough Fort, built in 1867). Both buildings are being restored by well meaning and hardworking volunteers.
Allhallows is situated in a very rural area. There are some beautiful walks and interesting wildlife to experience. It is located a few miles away from an RSPB site.
How are you involved with your community?
I am the Secretary for the Charity known as "Friends of All Saints". We were formed in 2013, to help support, maintain, preserve and upgrade the historic church. We have been active promoters of Applause shows for the last few years.
In 2019, we became a registered Charity and recently have been successful in receiving Heritage Lottery Funding, so that our ambitious plans can proceed on a scale and speed not previously possible.
I am also involved with a number of other community groups:
Member of the Church PCC
Member of Allhallows Village Hall Committee
Member of Allhallows Village Fete Committee
Member of Allhallows PACT group ("Partners and Community Together").
I was a Parish Councillor for 10 years (the last four of which saw me as the Chair of the Parish Council). I started and helped run a youth club for 6.5 years in the village, which catered for both young and older youth age groups, operating 3 sessions a week.
My wife, Noleen, has also been involved with a number of the above groups and activities (including being a Parish Councillor for four years).
As part of the Friends of All Saints, I edit the monthly magazine, which aims to inform and entertain local residents. This magazine is also used for advertising events, such as the Applause Shows.
What has been your favourite Applause performance, and why?
It is difficult, or even impossible to pick just one show. We have many varied types of shows come to Allhallows and they have all been extremely well received. My personal favourites would be the following (in no particular order):
'Excalibow', by Bowjangles
'The Thing that Came from over there', by Gonzo Moose
'Once Upon a Time', by Gonzo Moose
'Double Bill: Sherlock Holmes/ Curse of the Mummy's Tomb' by Last Chance Saloon
'Jeeves & Wooster', by the Chipping Norton Theatre Company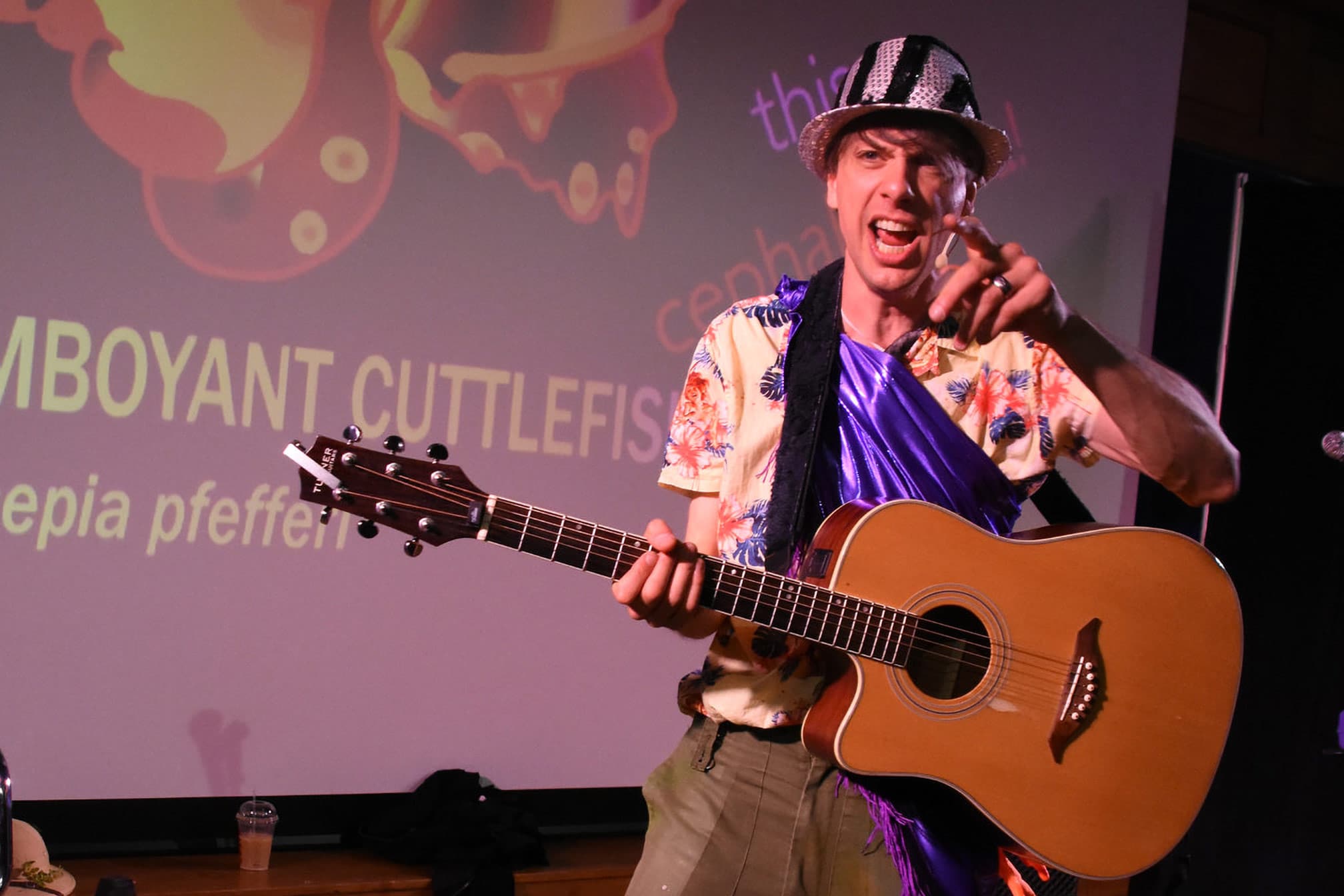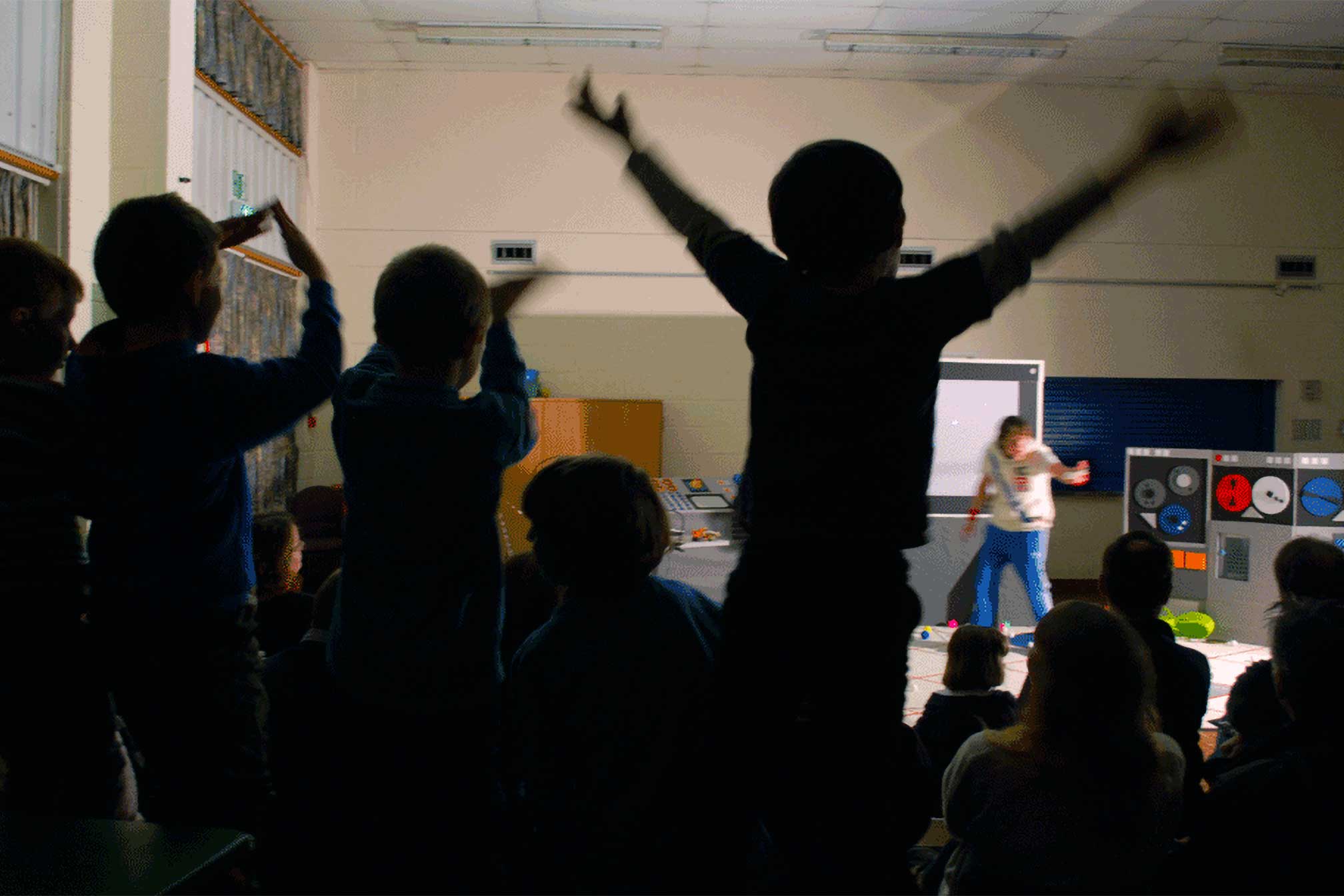 What impact does an Applause show have on your local community or event?
We regularly have between 60 to 90 people attend our shows. They are a great evening and a wonderful community event. Live entertainment is special. To be able to showcase professional performances in a rural community is a thrilling process. Everyone who attends our shows, loves them. We get frequent feedback about how good the shows are and how much fun it is to attend the live performances whilst not having to leave the village. People get to meet up with friends and the whole evening becomes a 'community experience'.
Quite often, the shows take place in the church building, which gives a marvellous setting for all the shows. The atmosphere is truly unique and many of the Applause cast and crew have commented how much different and interesting it is to perform in the church.
Is it important to bring professional performances to your community?
Yes. For some people, live entertainment is something they are just not used to. Films and television have their place and can be very informative, educational and entertaining. However, live performances are unique and personal to be people who attend them. There is nothing like being in the same room as the performers and experiencing the show first hand (particularly if something goes wrong, or if there is audience participation!)
Do you have any tips for staying creative/active/connected during lockdown?
'Keep in touch' with friends, family and neighbours. A crisis can bring the best out in people. There is so much goodwill about, with people volunteering to help one another and those who cannot help themselves. It is very encouraging to see this and be a part of it. It is still possible to help others, whilst maintaining social distancing. It helps to get through the lock down and its good for others to know someone is thinking of them.
Also, make use of the time to improve yourself personally, to get all those little jobs done around the house and watch and read all those things you wanted to (but be selective and pace yourself in all that you do. Also, be careful if you are doing any DIY !). Our daughter has also been providing free entertainment on Facebook, via a page called, 'PJ's in the Garden', it's very funny!
What hopes do you have for your community in future when this has passed?
With the Heritage Lottery Fund work, we have many, many ambitious activity plans, so the local (and wider) community will be encouraged to visit our church and experience many events, both educational and entertaining, once the building is upgraded and the activities are scheduled in!
Visit the website of the Friends of All Saints Church,​ Allhallows.