Applause was delighted to deliver RePlay as part of Reconnect: Kent Children and Young People, a programme of activities taking place across Kent to help get children and young people get back to the things they were doing before the pandemic.
RePlay was a creative project that aimed to help build confidence, communication skills, and community spirit among participating students.
Working with Fabulous Projects, run by experienced drama facilitators Maryjane Stevens and Jen Ward, the participants had an opportunity to create a performance and then perform a sharing of it – all in the space of 4 days!
RePlay workshops were held at Hillview School for Girls in Tonbridge, Kent in April 2022 during the school holidays, and at Mascalls Academy in Paddock Wood, Kent, in November 2022 during term-time. 
Model
Fabulous Projects used an existing script, Jim Cartwright's Mobile Phone show, to frame the workshop including song and dance alongside the acting. Drama games are carefully used to build skills, develop team spirit, challenge personal beliefs in ability, teach focus and group responsibility, and explore and communicate ideas and emotions. The workshops were further enhanced by the addition of poet Arji Manuelpillai, writer Theo Toksvig-Stewart, and sound designer Elliot Lampitt. Offering the students the chance to experience writing their own scenes and songs as well as exploring how sound can enhance the final performance.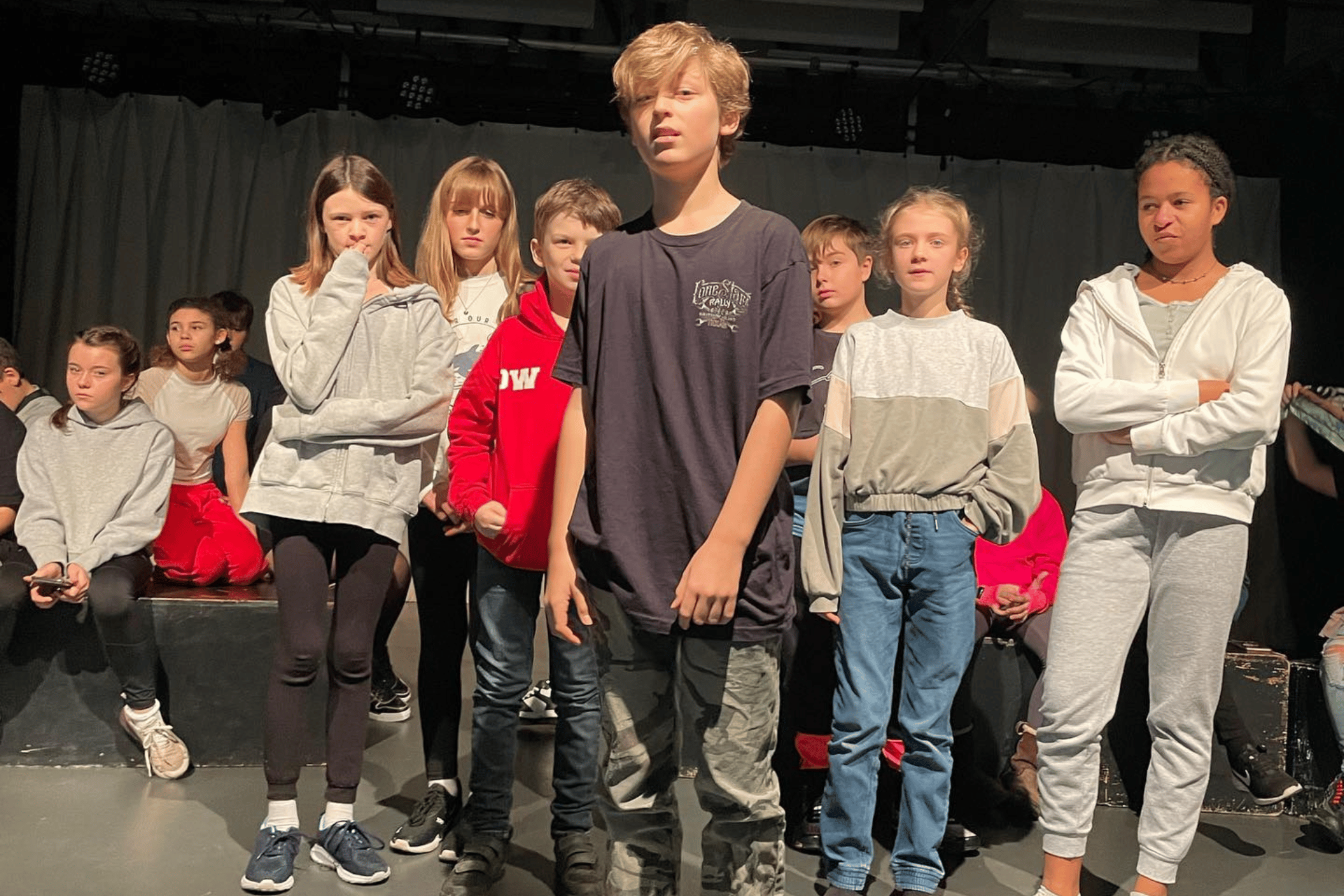 Recruitment
At Hillview School, the focus was on supporting year 6 students who had been identified as potentially struggling to transition to secondary school in September.  Students were recruited from eight local feeder primary schools. The school had also identified a group of Year 9 students who would benefit from confidence building having experienced two Covid years at secondary school with lots of interruptions and change. 
At Mascalls Academy, students were recruited  based on who would benefit from a confidence and communication building project. Focussing mainly on year 7s with a third from year 8s, 9s and 10s.
Evaluation
This encompassed pre-and post-workshop questionnaires, observations, and feedback from participants and parents. The workshops provided insights into participants' progress, confidence growth, and interactions throughout the creative process.
Results 
Both workshops showcased the transformative power of RePlay.
At Hillview, the group moved from being a collection of strangers with a desire to perform to being a cohesive group of colleagues with a shared goal.  We saw regular examples of peer support. Examples included a once-shy year 6 student emerging as a confident choreographer and year 6 and 9 students exchanging contact information and positive sentiments.
As a transition project for year 6 students RePlay had enormous advantages: the social side – making new friends with those  who will be at your new school in September, both from your own cohort as well as from older year groups – as well as familiarising themselves with a new school site, not to mention introducing performing arts at a more challenging and exciting level.
The year 7 students at Mascalls undoubtedly benefited from taking part even though they had already transitioned into secondary school – challenging themselves, bonding with a wider set of students, overcoming some of their anxieties about social situations. Participants experienced increases in confidence, personal pride, peer support, laughter and friendship. Student testimonials (see final evaluation documents below) highlighted positive outcomes, such as increased confidence and improved social interactions. Some students with severe anxiety-related challenges successfully participated and performed, surpassing expectations.
The audience response, including parents and school staff, was overwhelmingly positive, acknowledging the growth and newfound confidence among participants.
Importance of RePlay
The workshops demonstrated that RePlay is instrumental in developing social skills, boosting confidence, and providing a platform for effective communication. Amidst the dwindling presence of drama in curriculums, RePlay's creative approach plays a crucial role in nurturing vital skills and personal growth.
Click for Replay evaluation data – Mascalls Academy 
Click for RePlay evaluation data – Hillview School